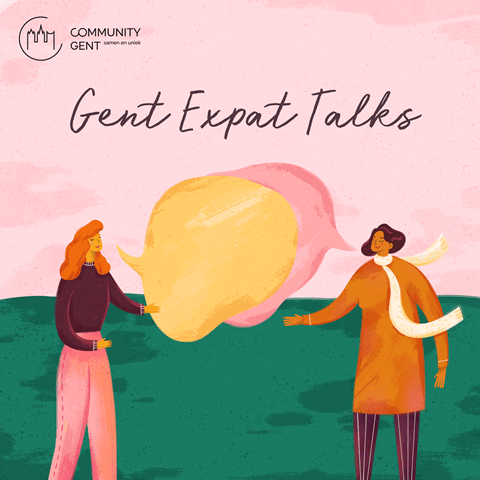 We will be kicking this year off with a new initiative, curated by the volunteer-team for all the expats in and around Gent. We're proud to announce the first episode of the podcast series.
The main idea behind the podcast is to create a sense of belonging between expats through sharing stories. We would like to connect people with common experiences and provide a holistic view of the expat life.

Harnessing Your Resilience as an Expat with Sabine Clappaert
A MODERN DIVERSITY CONCEPT
Community Gent is an independent, a-political, co-operation platform which aims to be a city challenger while serving as a knowledge and information centre. Expat Community Gent is a working group within the Community Gent, which focuses on the wellbeing of the expats living in Gent. 

As a team of internationals, the working group is a representation of the modern diversity in which we live. We are young, ambitious individuals from all over the world, who are striving to make a difference in the lives of talented internationals living in Gent regardless their social status, religion and gender. Everything we do has one drive - to make a positive impact and achieve excellence on an organisational and institutional level.
For more information
Dobrinka Barzachka
Manager Expat Community Gent